By the LSE Middle East Centre, with Jim Muir (Guest)
(Suggestion by Petros Petrikkos)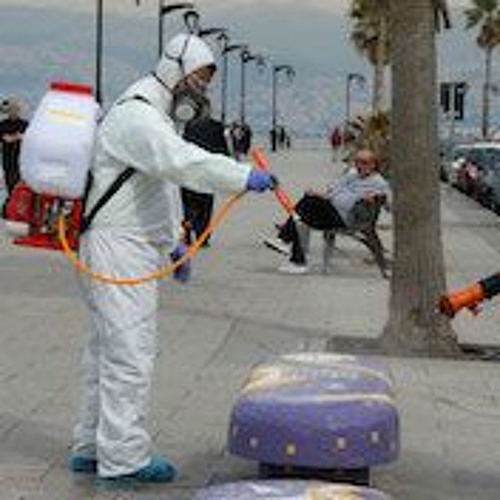 This is the first of the LSE Middle East webinar series where the Centre was joined by Jim Muir, veteran Middle East correspondent based in Beirut, where he began his career in the region in 1975. In this video linkup, he discussed the impact of the coronavirus on Lebanon, its uprising, and its future.
Even before the coronavirus struck, Lebanon was in the grip of an existential crisis. On March 7th, it defaulted on its Eurobond debt servicing, for the first time ever. The "revolution" which erupted on 17 October 2019 accelerated a dire economic and financial crisis and challenged 30 years of incompetent sectarian governance. Hundreds of businesses have had to close, sending more jobless people onto the streets. The coronavirus may have given the new government a political breathing space, but it will aggravate further a crisis which has already destroyed the credibility of the country's banking system, always seen as its sacred spinal column.
Jim Muir is a British journalist and BBC Middle East Correspondent. After taking a first in Arabic at Cambridge University in 1969, Jim worked in book publishing in London in the early 70s and moved to Beirut in January 1975. He covered all phases of the Lebanese Civil War 1975–1990 for the BBC and many other radio and print outlets. He then moved to Bosnia in the early 1990s before arriving in Cairo as BBC Middle East correspondent in 1995. Jim then reopened the BBC Tehran bureau and was correspondent there from 1999 to 2004. In 2005, he returned to Beirut and spent much time covering Iraq for the BBC, followed by the overthrow of Mubarak in Egypt in 2011. Jim also provided a large proportion of the BBC's coverage of the Syrian uprising and civil war from the spring of 2011.
Join the conversation on Twitter using #LSELebanon
Genre
Source: (Podcast) Coronavirus: the coup de grace for Lebanon? (WEBINAR) by LSE Middle East Centre | Free Listening on SoundCloud